Aloe Vera is an ingredient you know and love, from sunburn remedy to a key ingredient in countless skincare products, this plant is a famous as it is useful. At Christophe Robin, Aloe Vera works to provide unparalleled moisture as part of the Hydrating Regimen. Discover how this precious, natural-origin ingredient could transform your routine with our tell-all-guide to 3 benefits of Aloe Vera for hair. 
What is Aloe Vera?
Aloe is a succulent with over 500 different species of flowering plant. The most popular of which, Aloe Vera, is an upright, rosette shaped shrub that has a cooling gel contained within. Originating in North Africa, but now farmed worldwide, Aloe Vera was dubbed the "plant of immortality" by the Ancient Egyptians and even used in Cleopatra's beauty routine. As one of the most used plants in the world, Aloe Vera has been promoted as a sunburn remedy, used in cosmetic products and included in tonics that aid digestion. But what can Aloe Vera do for your hair?
INCREASING HYDRATION
Does Aloe Vera Hydrate Hair? 
Due to its hydrating qualities Aloe Vera has been used as a moisturiser for generations. As a key ingredient for soothing sun-burnt skin or restoring last-lustre locks, this gentle succulent works to strengthen hair with powerhouses such as Vitamin C, Vitamin E, Vitamin B-12 and folic acid. With continued use hair may start to feel softer, stronger and infused with hydration. 
Can Aloe Vera also treat a dry scalp?  
Yes, it can! Aloe Vera is perfect for those who suffer with a sensitive or dry scalp, as its hydrating qualities can also permeate skin as well as hair. Plus, it's an incredibly gentle ingredient meaning it rarely exacerbates existing conditions. 
ENCOURAGING GROWTH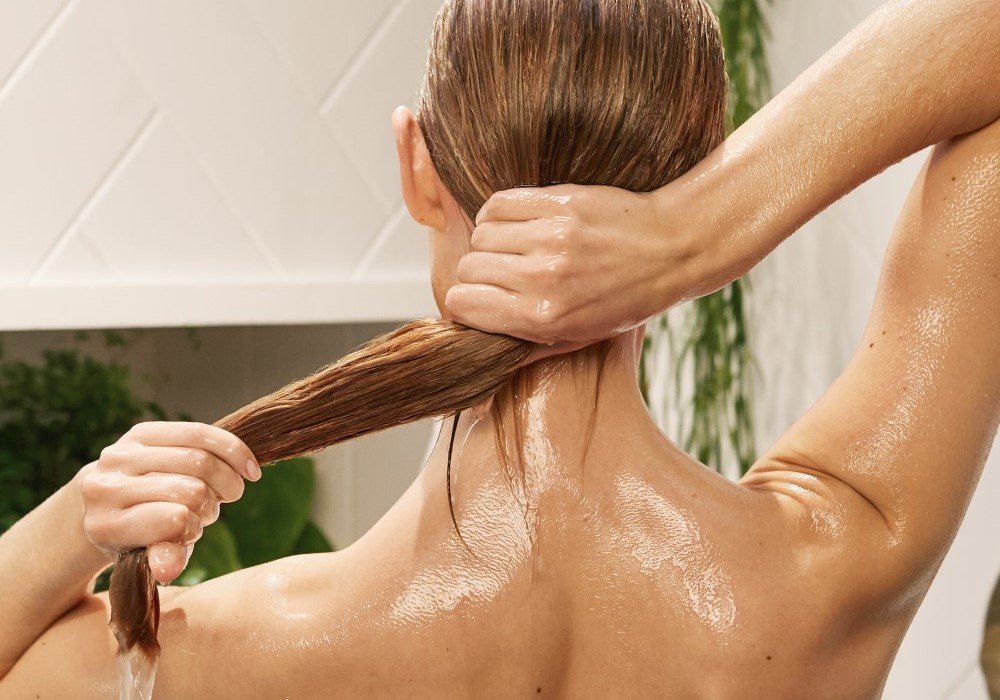 Does Aloe Vera Grow Hair? 
There is some evidence to support Aloe Vera improving the rate at which hair grows, with many existing products claiming to help maintain the condition of the scalp. Keeping the scalp clear of debris and making sure the skin in moisturised is the best way to ensure your hair can reach its full potential and keep growing strong. Although Aloe Vera can encourage hair growth, it's important that you're maintaining a balanced lifestyle first and foremost to keep your body prepped and ready for new hair growth.  
ENHANCING SHINE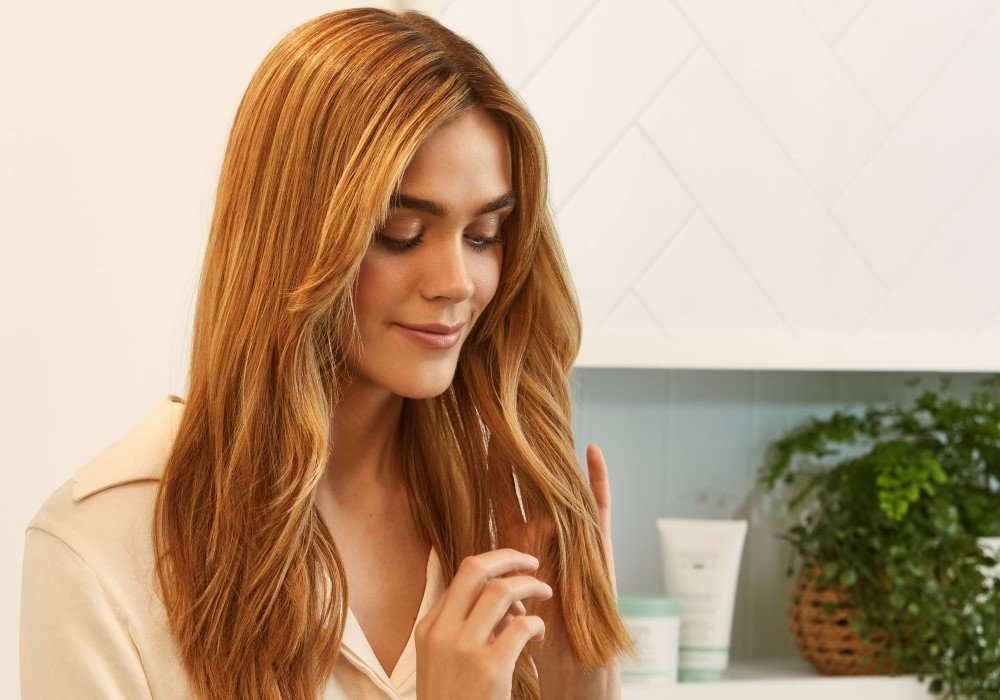 Does Aloe Vera Improve Shine? 
The final benefit of Aloe Vera for hair is increasing shine. Like all great, nourishing ingredients Aloe Vera has the potential to smooth frizz and flyaways, leaving your hair intensely nourished. The unique cocktail of over 75 active molecules, 20 minerals, 18 amino acids and 12 vitamins in the organic Aloe Vera used in Christophe Robin products aids to deeply nourish every strand, leaving hair sleek, shiny and free of split-ends. 
HYDRATING REGIMEN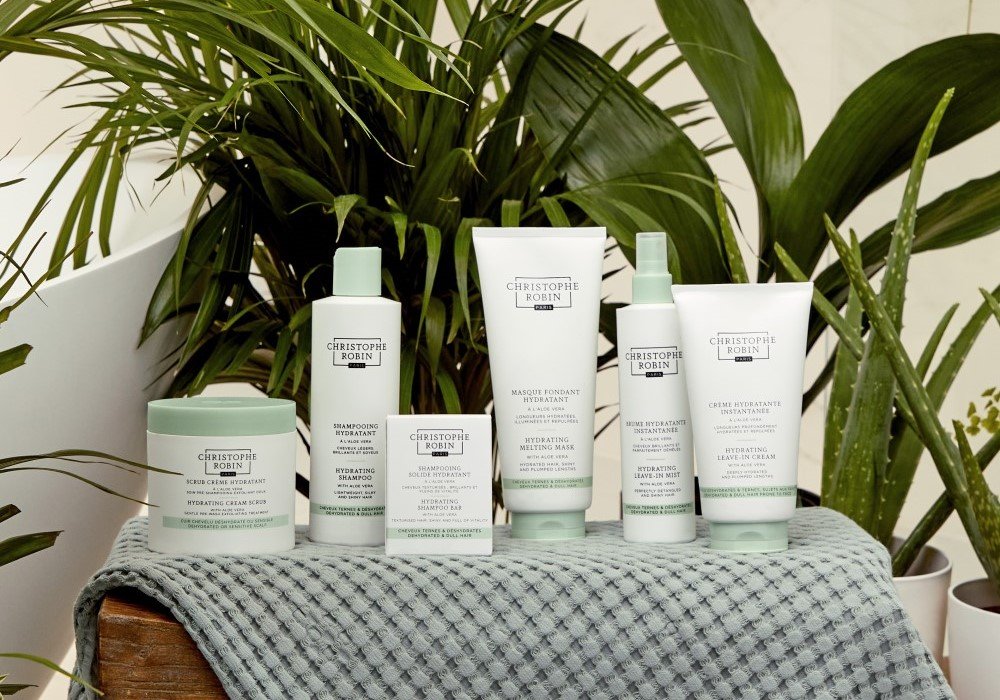 Introducing the Hydrating Regimen and its star ingredient: Organic Aloe Vera. Discover the complete collection below, plus a look into two NEW recently launched products.