After December's overindulgences, it's considered normal to enter January looking and feeling a little worse for wear. This post-festive state is usually overcome by cleanses, gym subscriptions, and skincare routines. However, while these old reliables may work wonders for clearing the brain of fog and cheeks of blemishes, often the dry scalp, static strands and frizzy ends don't budge. This is because although the festive season may have passed, that cold, winter snap certainly hasn't. Winter hair care is required far beyond December in order to combat frizzy hair and static ends. Keep reading to discover how to take care of your hair in the winter for a radiant, empowered look and feel all year round.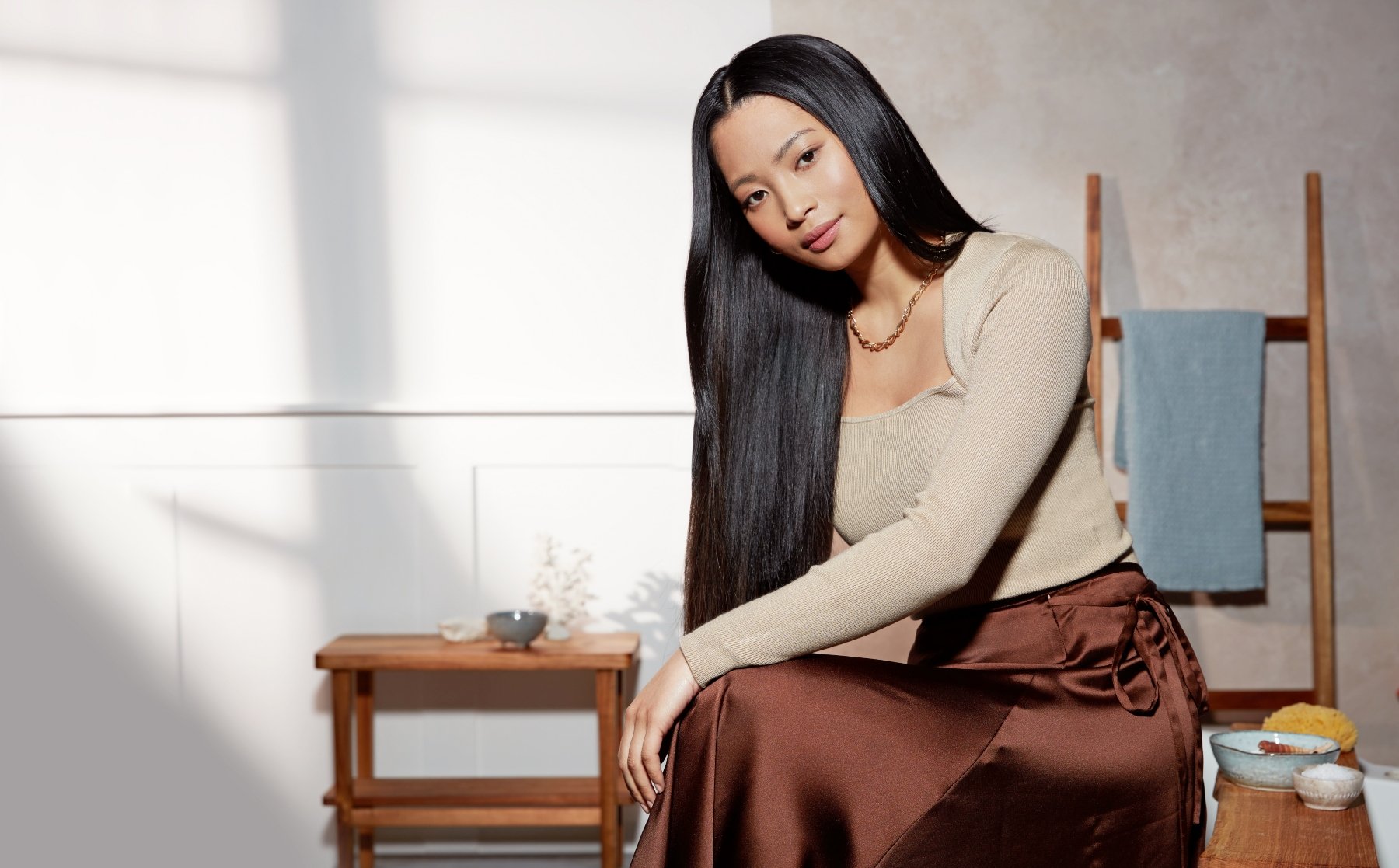 How to deal with a dry scalp in winter
Let's begin with the root of the problem- the scalp. You can perfect your outfit with sparkling accessories and a red-lip, however, it's difficult to feel sophisticated and chic with a dry scalp in winter. Often accompanied by flakes of skin, lifeless hair and irritation, a dry scalp can leave you lacking in confidence and feeling uncomfortable. You might be wondering what causes a dry scalp in the winter if, for the rest of the year, this isn't an issue? The blistering cold temperatures outside and blasts of radiator heat inside are both environments with a severe lack of moisture in the air. Topped off with those piping hot showers on dark, frosty mornings, these are the conditions that strip the skin, including the scalp, of hydration. This is why it is essential to know how to take extra care of your scalp and hair in winter. 
In order to restore a healthy moisture balance and nourishment to the scalp, the first thing to do to take care of your hair in winter is exfoliate and remove any build up. It's important to use a shampoo-scrub that will be gentle to the skin, so look out for naturally exfoliating ingredients such as the sea salt in Cristophe Robin's Cleansing Purifying Scrub. This scrub has been made specifically to calm and refresh sensitive and oily scalps. Added ingredients like Bisabolol, extracted from the Brazilian Candeia tree, give the scalp a soothing effect whilst cleansing. Here's how to use it in your winter hair care routine: 
Step 1:  Wet the hair with warm water. 
Step 2: Apply a tablespoon-sized amount of the Cleansing Purifying Scrub.