Do you wish to banish oily roots and draw out impurities or nourish and gently cleanse away build-up? Discover how to exfoliate your scalp with the help of these award-winning Christophe Robin scrubs. Read on and learn more about the key to a healthier-looking scalp.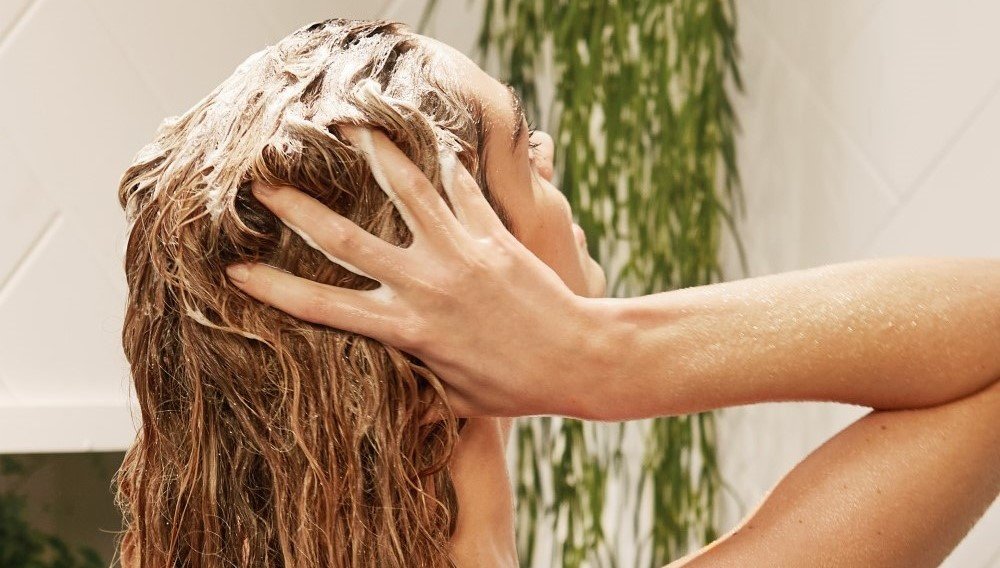 What is exfoliation?
Exfoliation is the process of removing dead skin cells from the surface of your skin using a chemical, granular substance, or exfoliation tool. Your skin naturally sheds dead skin cells to make room for new cells every 30 days or so. However, dead cells don't always shed completely. Resulting in sensitive skin and build-up around the pores. Exfoliating regularly can help prevent this.
Can exfoliation help my hair?
As exfoliation involves removing excess skin cells and oil, many hair experts maintain that regular scalp exfoliation is the key to healthier, shinier hair from root to tip. Removing this build-up ensures a more friendly environment for hair growth and scalp health. It can also help maintain the oil production on the scalp, leading to a more regular wash cycle.
Which scrub should I use?
Discover two iconic Christophe Robin scrubs below, both formulated to tackle different scalp conditions. Learn to manage every concern, from excess oil to dry, flaky skin, with the help of high-quality, results focused haircare products.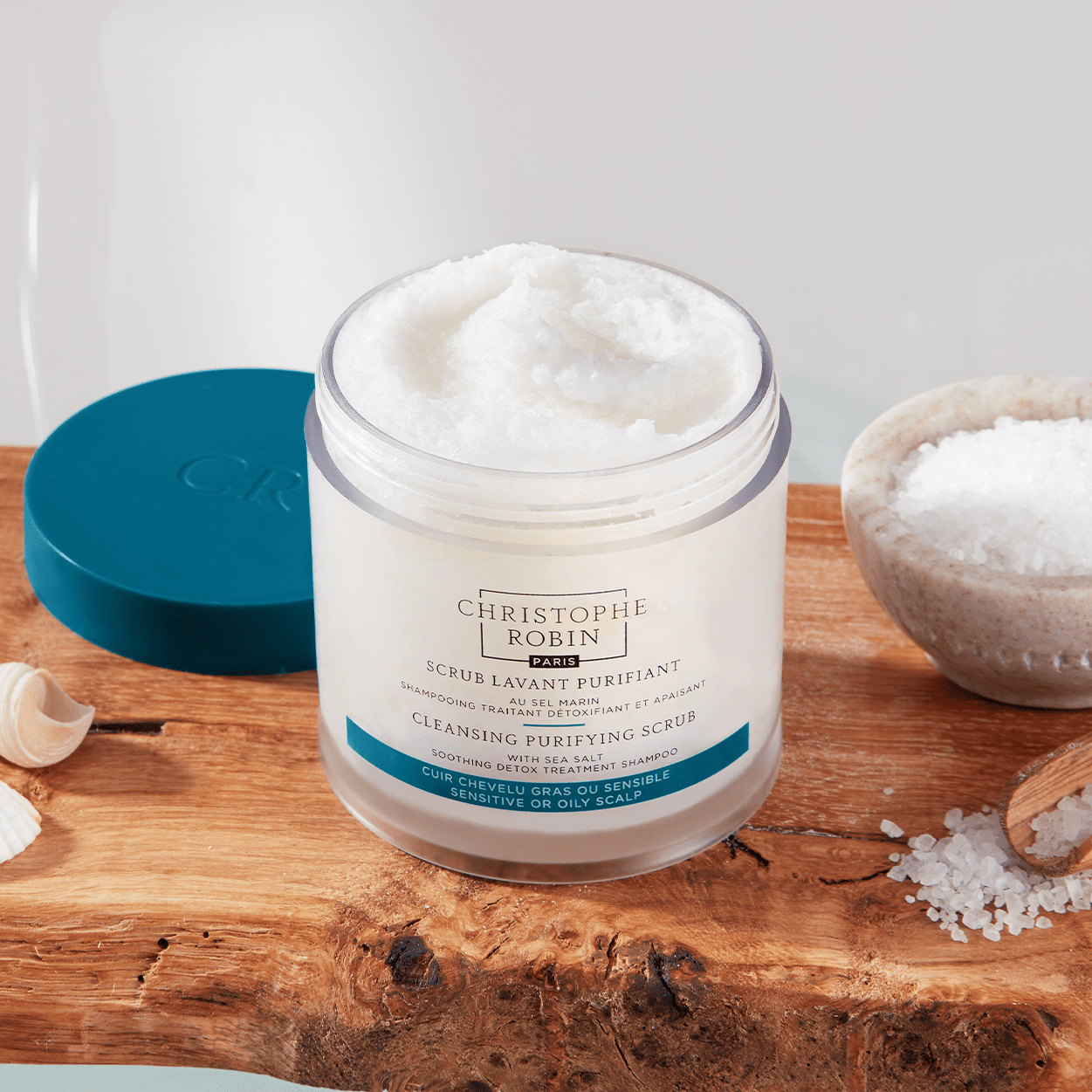 Who is it for?: Sensitive or oily scalps in need of a detox
Christophe Robin has been providing instant results and long-lasting benefits through the medium of luxury haircare for years. The star of an iconic product line-up, punctuated by products that are adored worldwide, is the award-winning Cleansing Purifying Scrub with Sea Salt. If you're suffering from an oily scalp then this treatment, enriched with Sea Salt crystals to gently exfoliate, acts as a shampoo and is formulated to detoxify and cleanse the scalp.
Specifically designed to lift oil and soothe sensitive skin, this manual exfoliant is perfect for those who desire a fresh start. Intensely detox the scalp and prepare hair for whatever the day may bring with Bisabolol, extracted from the Brazilian candeia tree, to calm the scalp and a natural carbohydrate complex to rebalance the scalp's natural defences. Discover the Purifying Regimen and how to detox hair with the help of the Christophe Robin blog.
How to exfoliate the scalp your scalp with the Cleansing Purifying Scrub with Sea Salt:
Once a week, or immediately after rinsing a chemical colourant, apply a tablespoon of product onto wet hair. Gently massage into the scalp, including the nape of the neck, and emulsify. Rinse thoroughly and follow with the Purifying Conditioning Gelée with Sea Minerals to detangle.
Benefits of the Cleansing Purifying Scrub with Sea Salt:
A purifying exfoliating shampoo treatment

Targets oily or sensitive scalps

Provides intense exfoliation

Draws out impurities and aids in sebum regulation