Discover Christophe Robin's sumptuous hair secret: the Regenerating haircare range.
Created in 2012, the regenerating line with prickly pear oil quickly became a hair must-have. With its cutting-edge formulas, the regenerating range was designed to capture the benefits of an extremely powerful plant-sourced active ingredient: prickly pear oil.
WHAT IS PRICKLY PEAR OIL?
A true natural treasure prickly pear oil delivers intense repairing and regenerating properties to both the hair fiber and scalp. Known throughout the Middle East since the dawn of time, this incredible oil is used by Berber women to protect the skin, heal scars and fight signs of aging.
Its unique formula and record-breaking concentration of essential fatty acids like omega-6s, omega-9s and vitamin E – twice that of argan oil – make it one of the richest plant oils for a stimulated scalp, regenerated roots and long-lasting protection for hair lengths.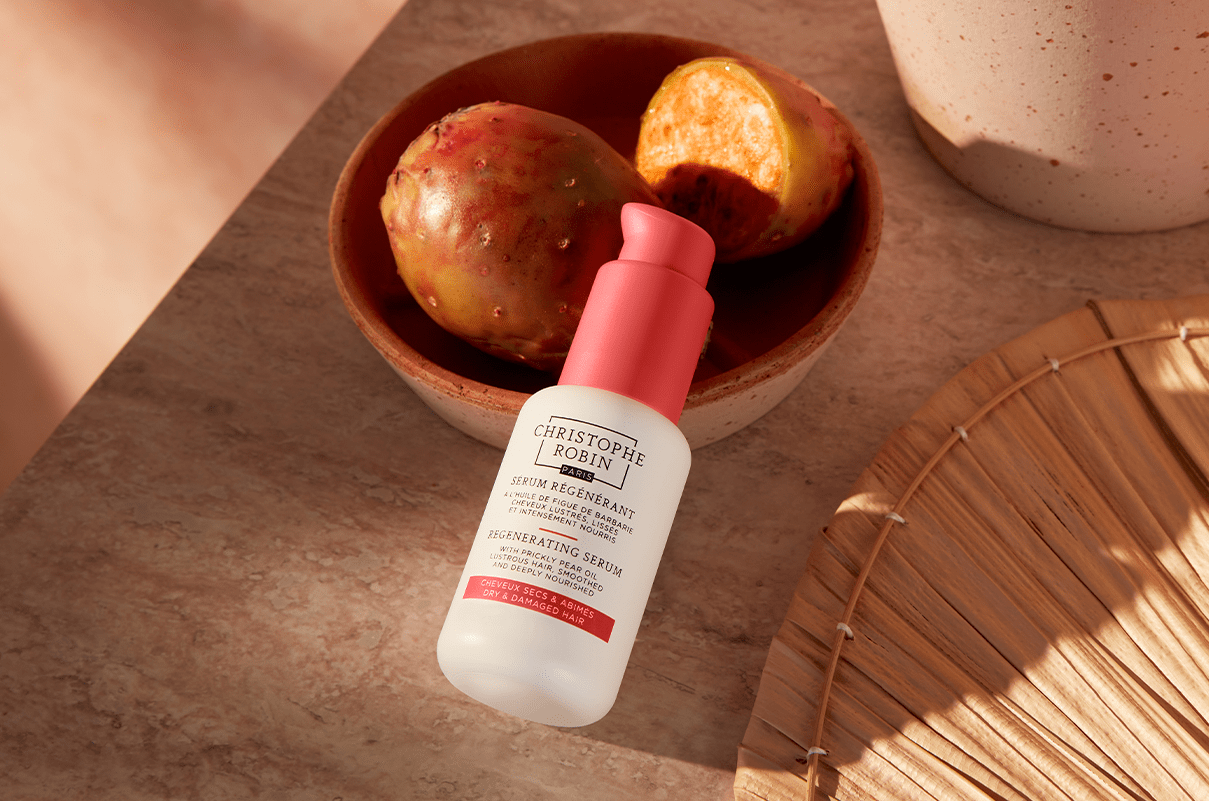 STEP 1: SHAMPOO
First step of the routine, the regenerating shampoo nourishes and repairs hair without weighing it down. Its generous foam deeply cleanses hair and eliminates any impurities on the hair fiber to maximize penetration and efficiency of the products to follow. Its amber-colored, rich and creamy texture is absorbed perfectly into the hair to deliver regenerating and repairing properties from root to tip.