Nothing quite beats the effortless waves that come from a day spent at the beach. Nature's very own hair styling ingredient, there's no denying that sea salt can instantly add volume and texture to hair that naturally lies flat. Evidently, this has been noted in the hair care world, with the surfacing of many products containing sea salt to promise those waves for city dwellers on a day-to-day basis. However, the result is speculation about this ingredient and hair health. Is sea salt good for your hair? Are all sea salt hair products made alike?
Here's Christophe Robin's guide with all there is to know about sea salt for your hair.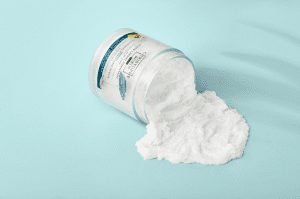 What are the benefits of sea salt for hair
To argue the point that sea salt is good for your hair, here are just a few of the sea salt hair benefits.
Sea salt can work to absorb excess oil
It can calm and soothe irritated scalps
It is an excellent exfoliant, clearing the scalp of dead skin cells
Sea salt can add volume to the hair and provides a boost to the roots
It contains vitamins and minerals that contribute to hair health
It can stimulate the blood flow to your scalp and as a result, encourages hair growth
Therefore, there's no denying that sea salt hair benefits do exist, and this ingredient provided by nature can certainly be a positive one when used correctly. So, why is it that there is discussion over whether or not sea salt is good for your hair? This is because when applied alone to the strands, sea salt can be dehydrating. This is combined with the fact that many sea salt styling products also contain alcohol, which can have an abrasive effect on your hair and result in strands that feel dry.
What does sea salt do for your hair?
So when used correctly, what does sea salt do for your hair? Sea salt that is used in hair care is often associated with texturising sprays. However, what sea salt does for the hair goes far beyond this. For example, it can be incorporated into a purifying regime through the use of a scalp scrub. When massaged into the scalp, the salt particles work well as a gentle exfoliant, helping to remove any excess oil or build-up found at the roots.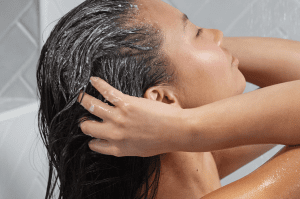 What's more, its absorbent properties mean that it can help control the excess oil that can be produced. It works well as a weekly detox to cleanse and relieve the scalp, allowing the hair to grow to its full potential without any blockages at the root.
What sea salt can also do for your hair, when massaged into the roots, is stimulate blood flow at the scalp. This blood stimulation helps to encourage the essential nutrients and hormones to travel to where the hair grows for luscious healthy strands.
Finally, as discussed, sea salt is rich in vitamins and minerals such as magnesium, potassium, and selenium. Magnesium and potassium contribute to healthy and strong hair growth, while selenium promotes a healthy, clarified scalp.
What are the best sea salt hair products?
What can be established from this is that although the beachy, tousled waves are a much-coveted style, some of the best sea salt hair products are those that are designed to nourish the scalp. Also, look for sea salt hair products that combine this key ingredient with other nourishing ingredients that are designed to further soothe and infuse hydration into the strands whilst cleansing.
For example, Christophe Robin's Cleansing Purifying Scrub does not only contain all of the wonderful sea salt hair benefits, but also includes a Natural Carbohydrate Complex to help rebalance the scalp's natural defenses and reduce the effects of dehydration while Bisabolol, extracted from the Brazilian candeia tree, provides a calming, soothing sensation. It is recommended to gently massage this product into the scalp once a week or immediately after rinsing a chemical colourant.