Discover your perfect routine this Valentine's Day with Christophe Robin. This carefully curated collection was chosen with you in mind, devoted to delivering luxury results and envious volume. Whether you're browsing for yourself or for someone special, submerge yourself in an experience of decadent scents and indulgent ingredients. After all, nothing says Valentine's Day like roses.
Made for Fine, Flat Hair
Has the New Year left you feeling deflated? Planning ahead for a romantic date? Or do you just want to look, and feel, your best? Remedy lifeless hair with this dedicated daily routine for improved volume. Designed with delicate rose extracts and promising long-lasting volume, from root to tips, the Christophe Robin Volume Regime is the perfect cure for fine, flat hair, transporting you on a sensual journey to enriched hair enhanced with natural lift and rose extract. Transform your blow-out from boring to bouncy with salon-quality products that are guaranteed to get your heart racing.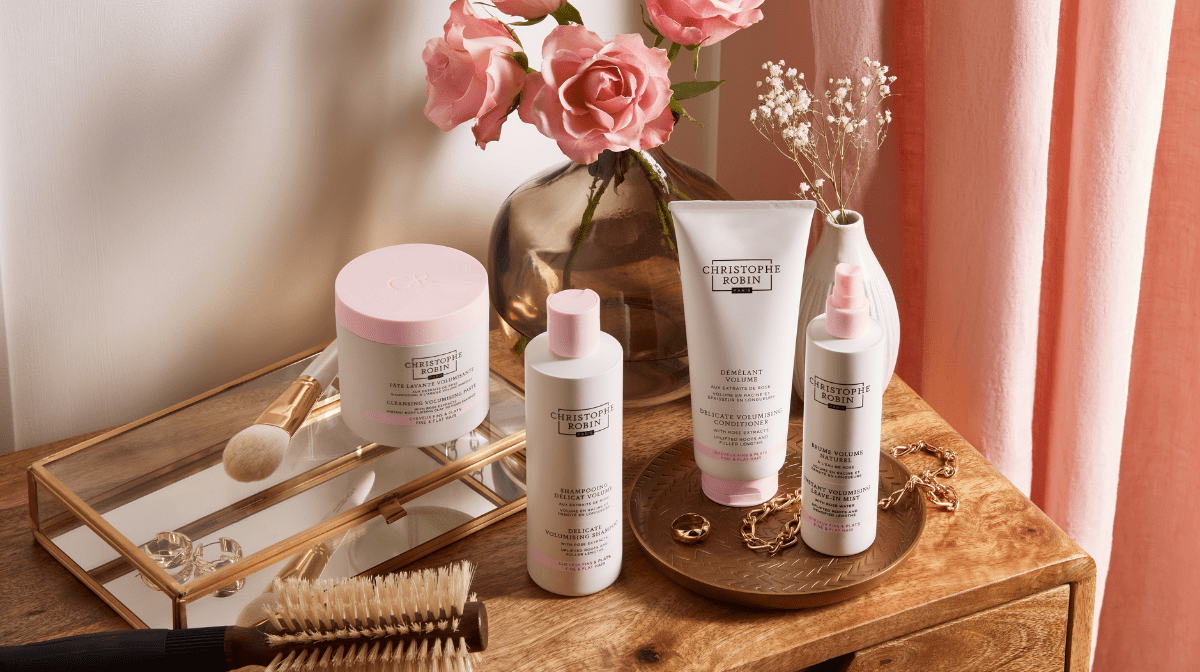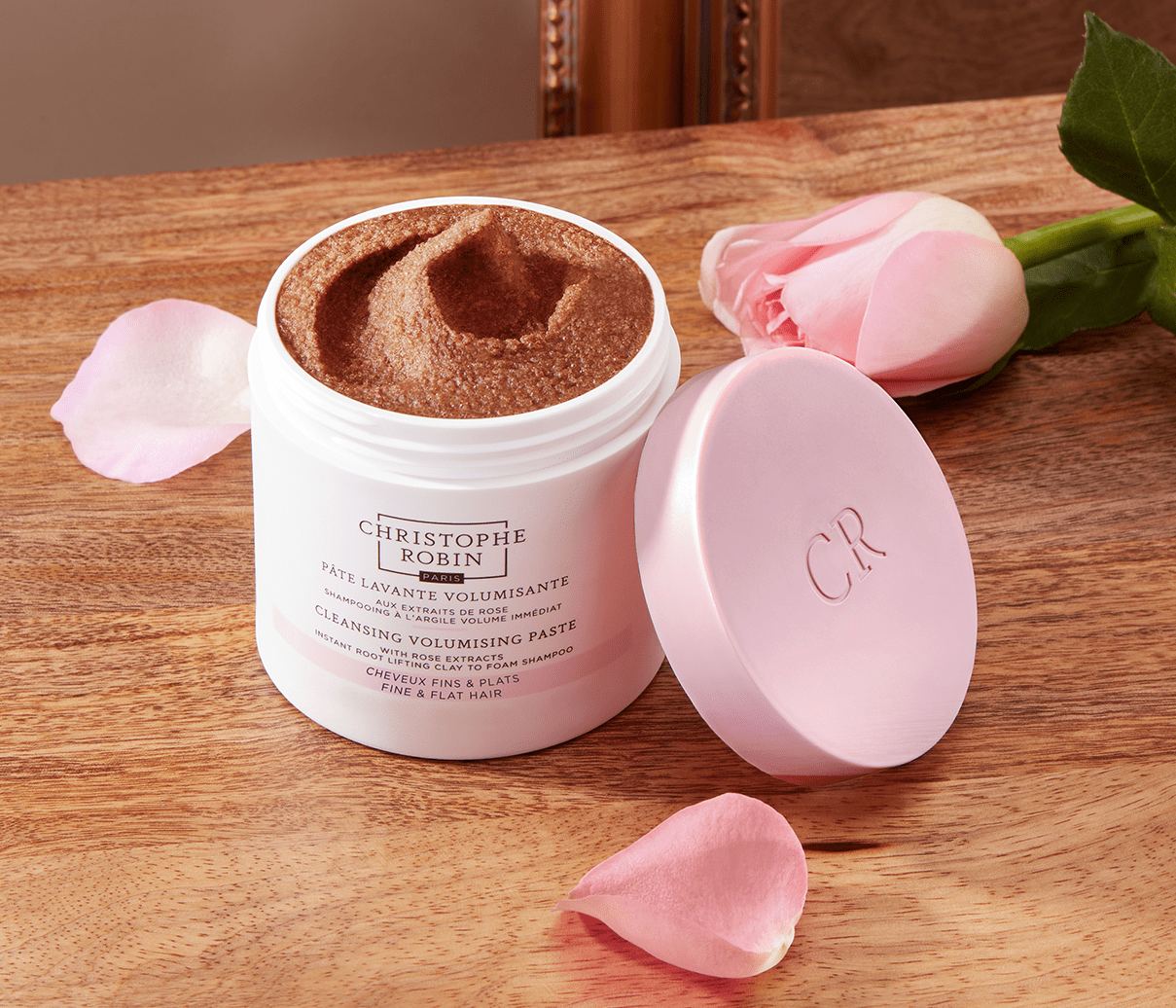 Say goodbye to flat hair and begin your transformation with this innovative paste. Once applied, the formula transforms into an airy, volumising foam – instantly enhancing your locks so they look denser and feel thicker. Hair will feel soft, light, and infused with body. A blend of pure rassoul Moroccan volcanic clay and exfoliating sugar crystals invigorate the scalp, leaving hair feeling cleansed and naturally volumised. Indulgent French rose extract serves as a gift to the senses and helps hair feel more manageable.
How to use:
Apply a tablespoon of product onto wet hair and work through in sections. Add water and gently massage to emulsify, paying particular attention to the roots. Rinse thoroughly. To intensify results, allow the paste to rest on the hair for two minutes before rinsing.