You've achieved your perfect hair colour – but what next? Get ready to tone brassy hair at home with Christophe Robin's award-winning Shade Variation Masks. Chemically-treated hair receives a helping hand to stay true and vibrant beyond a few washes, while virgin hair benefits from an added radiance boost to look its best. If you're not able to go to your favourite salon for an appointment, now's the time to discover how to take matters into your own hands and become your own colourist. Restore multi-dimensional depth to tired-looking tones, expertly conceal greys and let your vivid hair personality shine true for longer.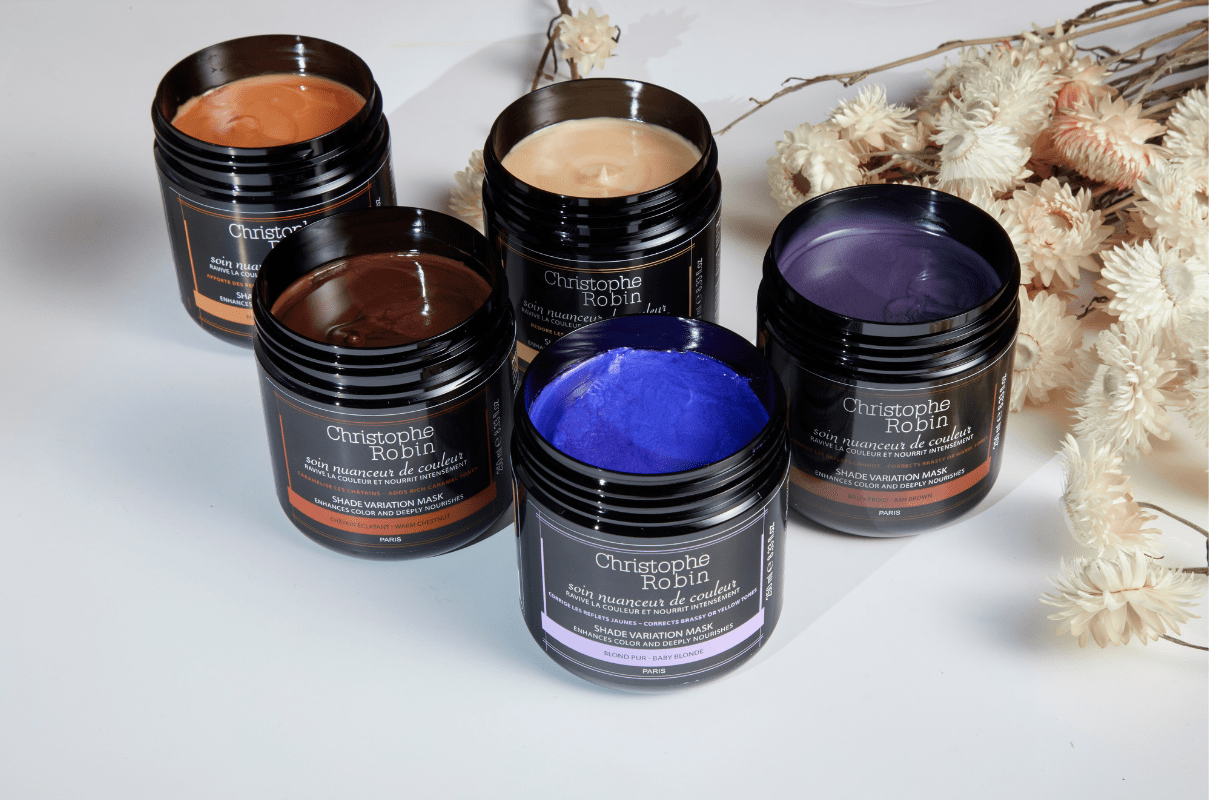 WHAT FADES HAIR COLOUR
?
When your hair colour starts to lack vibrancy, look patchy or experience unwanted tones, it's likely that oxidation is to blame. This is often the result of a variety of contributing factors, including: 
Excessive washing / Colour-stripping shampoos

 

Seasonal changes

 

Hard water

 

Harsh UV rays

 

High pH Levels

 
Oxidation is a process that all with colour treated or bleached hair endure, especially those who expose their hair to environmental stressors. It is categorised as a loss of green pigment in the hair shaft. Without green pigments the red tones in hair aren't neutralised, resulting in the warm or brassy shades that are commonly seen in blondes. However, using a toner combined with Christophe Robin's range of luxurious, yet effective, Colour Protection products can stave off the process of oxidation. Resulting in salon-fresh results that last longer between visits to the stylist.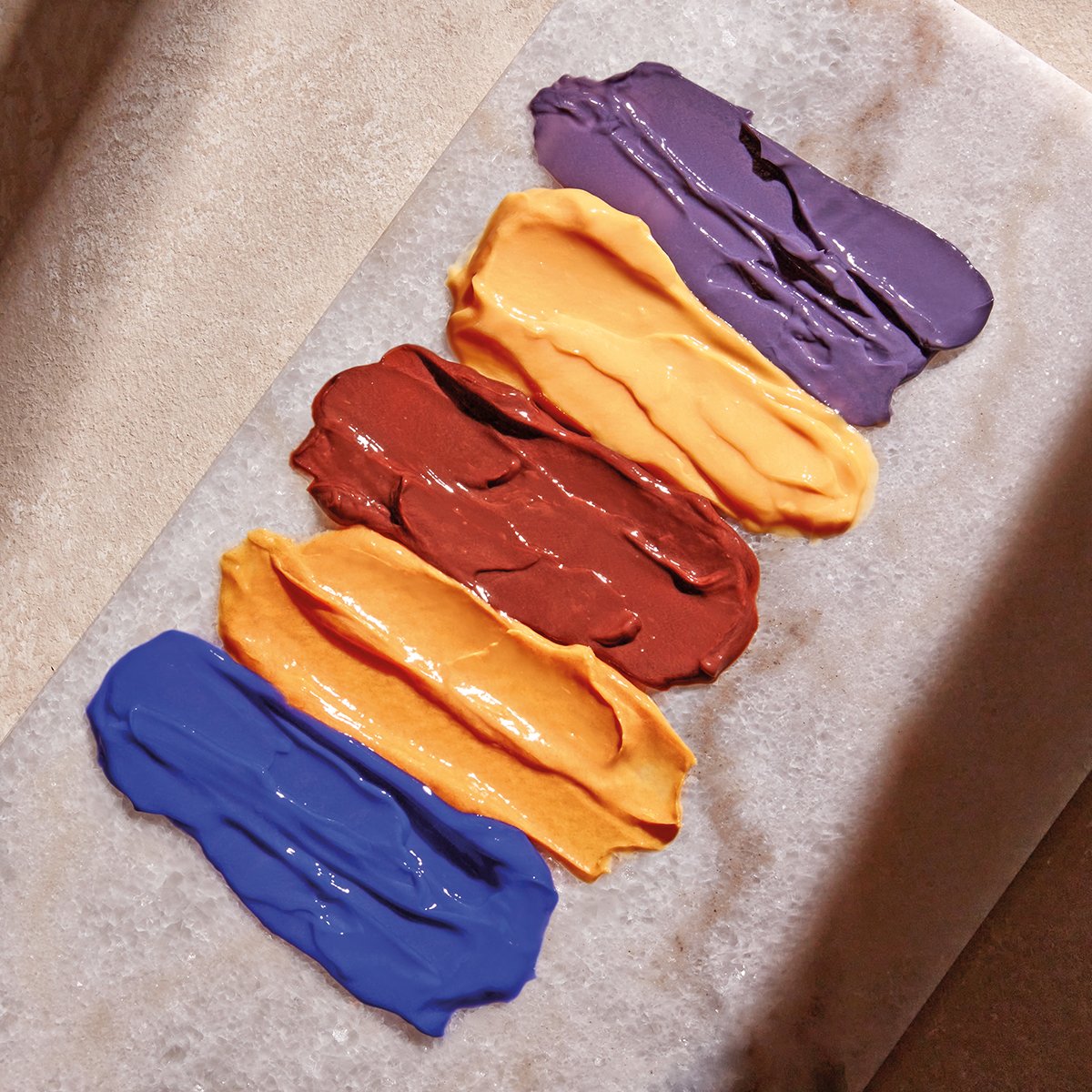 THE SOLUTION – 
TONE BRASSY HAIR AT HOME
Looking to restore beautiful vibrancy to natural or colour-treated hair without the need for a salon visit? Perhaps you need an alternative to purple shampoo to keep your colour fresh? Available in five essential hues, Christophe Robin's award-winning shade variation mask provides a bespoke solution for all colour personalities. Employing the power of colour theory, create contrast like an artist's palette to neutralise fading and discoloration caused by oxidation so you can enjoy that fresh colour feeling with every wash. Consider it a salon toner at home with intensely nourishing benefits. 
The condition of hair is paramount to lasting colour preservation. While other toning products such as violet shampoos tend to strip hair of moisture, the Shade Variation Mask's deeply nourishing, cuticle-smoothing formula transforms the health and hydration of porous strands as it revives your colour. Repair damage caused by the chemical colouring process and quench thirsty tresses to bring multi-dimensional hues to life. 
HOW TO APPLY TONER TO HAIR
?
To 

tone brassy at home

 apply the Shade Variation Mask best suited to your hair colour once a week after washing

 

Massage the creamy formula into towel-dried hair from root to tip, lather slightly and leave it to work its magic for 5-30 minutes depending on your desired intensity (5 minutes is the maximum recommended duration for first-time applications)
Rinse thoroughly and style as usual to unveil renewed colour vibrancy that suggests you're fresh from the salon chair

 
Toning Blonde Hair: 
Alternative to Purple Shampoo
Purple shampoo may be the most popular solution to unwanted brassy tones in blonde hair, but it is not necessarily the most effective. With Christophe Robin's Shade Variation Masks in shades Baby Blonde and Golden Blonde, those with fairer hair of any pigment can achieve salon-fresh results with an at home tone.  
If your chosen colour veers toward cool tones, then the shade Baby Blonde is more suited to you. This shade is the perfect alternative to purple shampoo and effectively neutralizes brassy yellow and flat grey tones, combatting dullness and boosting shine to restore cool purity and radiant definition.  

In contrast to Baby Blue, our ash blonde hair toner, Golden Blonde is designed to transform warm blonde hair from dull and lifeless to vibrant and healthy, restoring a sun-kissed golden hue.  
THE ULTIMATE DREAM TEAM –
 COLOUR PROTECTION
 For a full colour refresh with salon-worthy results, use the Christophe Robin colour duo simultaneously. Touch up grey regrowth at the roots as desired with the temporary colour gel. As it works its magic, apply the shade variation mask to protect porous lengths and ends, restore vibrancy, neutralize unwanted tones and nourish the hair fibre. Add another layer of security to your routine with our Colour Protection regime, a gentle collection designed to prevent fading in highlighted or bleached hair. Discover how with this video guide.